When planning a trip to Greece you must be aware about any travel warnings and advisories. I have tried to cover the major aspects related to Greece Travel; from understanding the current situation to safety tips. It is now necessary to re-look your Itinerary and take well-versed decisions about your travel plans for the remarkable Mediterranean country.
Things for consideration
Greece is always a favorite destination of travelers across the globe ever. However, you must be aware with current situations and other advisories issued by the government prior to commencement of journey.
It is suggest that the official warnings to be taken seriously monitor the media and follow the advice of local authorities. Petty crime and theft are serious issues in tourist areas and on buses and trains. Pay close attention to your belongings. Likewise for the other travel destination and such advisories as recently issued for Canada Travel Advisory, you can visit to Tourism Blaze.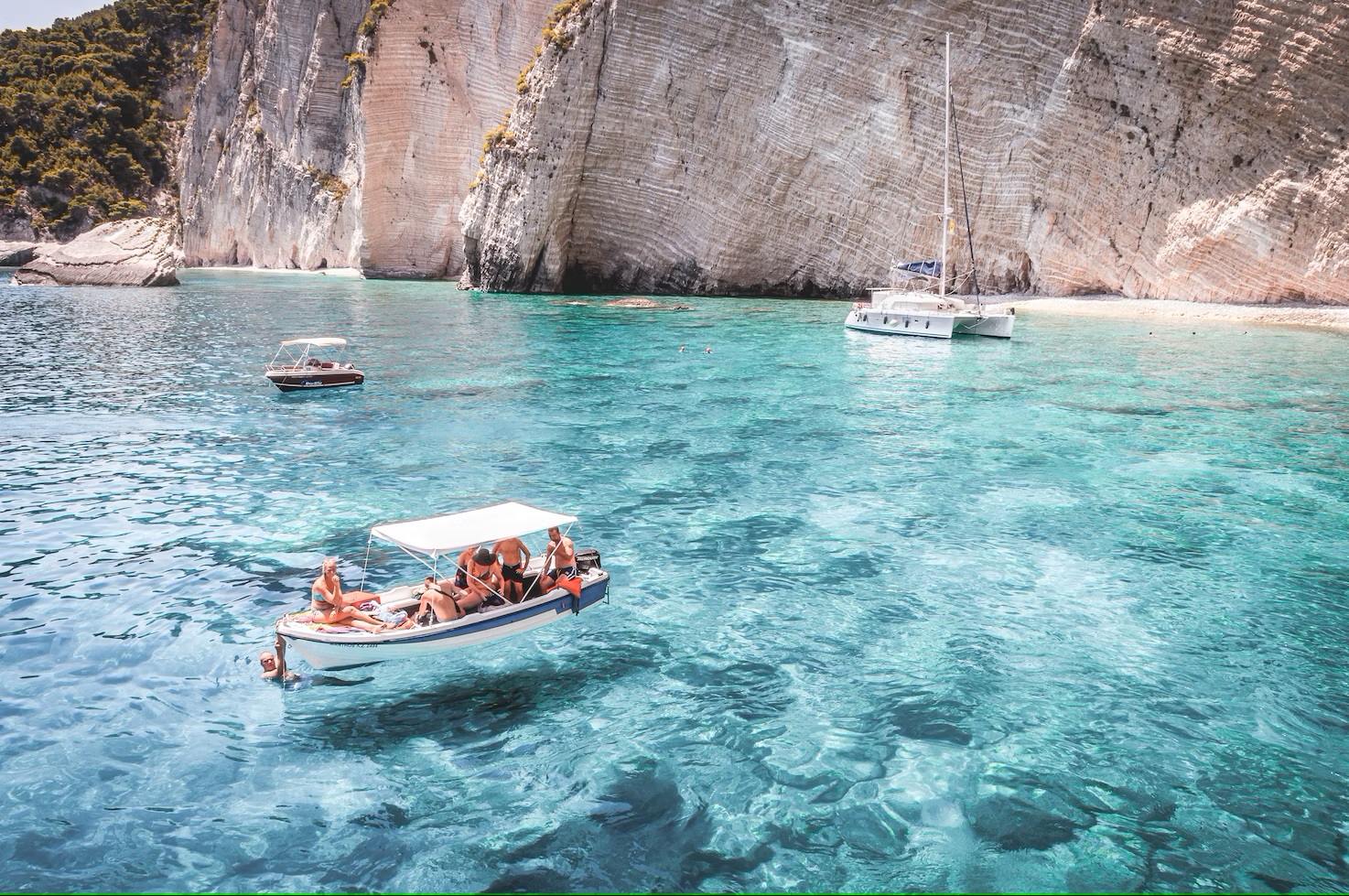 Guideline to be followed
Local Laws
Always carry an ID, such as a photocopy of your passport.
It's illegal to take photos of military sites and personnel. It's also illegal to smoke indoors.
You may have to do military service if you're a male dual national. If A person have Greek lineage and born elsewhere, other than Greece. You need to get advice from the nearest Greek Embassy or Consulate before you travel.
Same-sex relationships are legal in Greece, though attitudes vary throughout the country. Though it is recommended that to evade showing affection in public, especially in rural areas. The Greek islands such as Mykonos, Santorini and Ios have no such issues of Attitudes.
Travel
Greece is a part of the Schengen area and you can enter without a visa in some cases. While entering the Schengen area you should take an entry stamp in your passport.
Entry and exit conditions can change at short notice. Contact the nearest Greek embassy or Consulate for enquiries about your ability to enter Greece from your departure country.
Current Situation
As we have earlier heard that Flooding and extreme temperatures has affected the many areas of Greece. However, Greece is already facing economic impediment from long time.
In all, the Greek economy suffered the longest recession of any advanced mixed economy to date. As a result, the Greek political system has been upended, social exclusion increased and news of Greeks leaving the country has also been heard.
To ensure a safe and enjoyable trip be aware with the latest travel warnings issued by your government. These warnings provide insights into potential risks which includes natural disasters, political instability and health concerns. Keep in mind that situations can change. It's essential to stay updated throughout your travels.
Safety Tips for Travelers
Stay Informed: Regularly monitor local news and trusted travel websites for updates on safety and security.
Register with Embassy: While traveling abroad it is highly recommended to registering with your embassy or consulate. This allows them to contact you in case of emergencies.
Health Precautions: Everyone must be aware about latest health advisories, as per ongoing global health situation. Recommended guidelines for vaccinations and health precautions must be followed.
Local Laws and Customs: Familiarize yourself with Greece's local laws and customs to avoid any unintentional violations.
Must-Visit Destinations
Greece offers a plethora of breathtaking destinations. Some of the must-visit places include:
Athens: Explore ancient history at the Acropolis and savor delicious Greek cuisine.
Santorini: Enjoy stunning sunsets and relax on beautiful beaches. Santorini, or Thera as it is officially called, is a small Greekisland, with an area of 96 km2, in the southern Aegean Sea.
Transportation Tips
Navigating Greece can be an adventure in itself. Here are some transportation tips:
Public Transport: Greece has an efficient public transportation system, including buses and ferries. Consider using these for cost-effective travel.
Renting a Car: If you plan to explore remote areas, renting a car is a convenient option.
Taxis: Taxis are readily available in cities. Ensure the meter is running, or agree on a fare before starting your ride.
Traveling to Greece is a good decision but ensuring your safety should be a top priority. By staying informed about travel warnings, following safety tips and other guideline will be helpful during trip.
Read More: 5 Historical Places in Texas to Visit: Exploring the Rich History of Texas
FAQs
Is Greece currently safe for travelers?
Greece is generally safe for tourists. However, everyone must be stay informed about any specific risks or travel advisories.
What to do in case of an emergency in Greece?
In case of an emergency, dial 112 for general assistance and for any specific issues, embassy or consulate may be contacted.
Do I need a visa to visit Greece?
Visa issue not required for several countries so it's depends on your nationality. Check the Greek embassy's website or contact them for visa requirements.
Is tap water safe to drink in Greece?
Generally, it is safe to drink in most parts of Greece however you may check from locals before drink.
What are specific cultural customs needs to know eery traveller?
We should be respectful for local customs is essential. Dress modestly when visiting religious sites and be mindful of local traditions.
How can we use credit card in Greece?
Credit cards are accepted worldwide and also in Greece. However everyone must be carry some cash for easy trip.
For more interesting articles, visit Empire News Wire